I went over to
Terry's blog
today and saw where she was collecting blocks, from other quilters, with their signatures on them. So I signed up and she sent an email back telling me that she was sending one to me! I have followed Terry since I found the blog world and admire her quilts alot! Her family has had some real upsets in the past year, but Terry has always landed on her little feet with a smile and grace. Go visit her blog, she is awesome...the kind of woman most of us strive to be, for real!
On another note, I went to visit my quilty friend. She is 82 or so and one of the most perky little women you would ever meet. I love listening to her, she never fails to surprise me with her quirky little comments. She quilts and embroideries and loves wrestling...4 nights a week. I had told her that I enjoy an occasional glass of wine with my dinner, she likes whiskey. She is worried about her treasures when she dies. Her glassware, porcelains, her framed REAL pictures, her quilts and the priceless embroideries she has done over the years. One of her daughters sold her paper doll collection for her and she grieves for them. It is so sad to see the grief and longing she has for dolls. I found that she continues to be drawn to them and when she ordered Dolly Days I knew what we had to do. The cover of the pattern is a quilt, but nooooooo, she wants something for little girls to play with. So I helped her come up with a way for that to happen, I hope.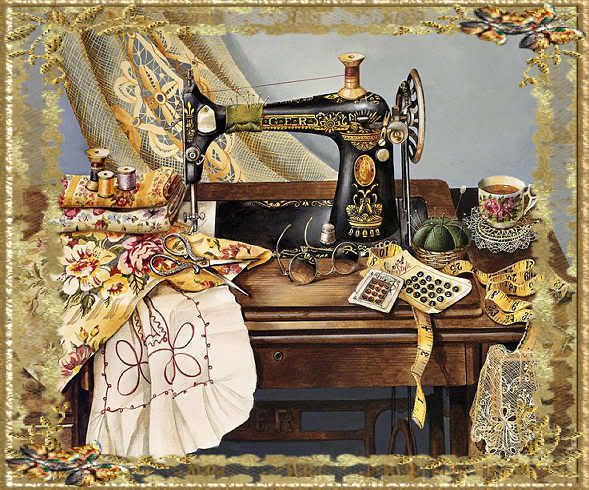 I brought her some Timtex, Osnaburg and different variations of hook and loop tape. We are going to work on it next week, stay tuned, this could be fun!
Do you have an elder friend that lives alone? Have you ever just sat and listened to what they have to say? I enjoy my friend, so much. I don't think it really matters if we work on anything together. I am younger then her daughters, and I don't get exasperated with her ways and why she has a need to keep an advertisement from a quilt magazine subscription because she thinks the quilt pictured on the second page is really pretty. I get that. I love her quilts and she has a gob of them. Her eyesight is not what it used to be. Her hands and fingers tire easily so she doesn't put out the quilts like she used to. Her quilt lines are beginning to waver, not as straight as they were 20 years ago. We have a peer friendship. I take her as she is, because, thank you God, she takes me as I am! I am lucky to have her for a friend. If you ever get the opportunity to be-friend someone like her, run to it! You would be so surprised at how much joy you can get from such a relationship.
Now, go quilt something...Elaine
(none of the images are mine)